[Writing Isra's team] – Hace algunos meses, el día antes de que Isra entrara en la fase 1 de La Gran Victoria para dejar su actividad online y desconectarse de la vida pública, Isra fue entrevistado por su gran amiga Natasja Pelgrom. A pesar de las muchas solicitudes que recibimos, esta fue la primera y única entrevista en The Great Victory que Isra ha dado para hablar sobre el experimento más importante de toda su vida.
Natasja Pelgrom entrevista a Isra García sobre La Gran Victoria
En la entrevista, Isra ahonda en sus raíces e inicios y cuenta una parte inédita de su historia personal, desde que repitió el primer SGB por ser disléxico hasta que consiguió entrar en la Universidad de Manchester tras haberse presentado allí con una carta denegada por no poseer la certificación ILTS.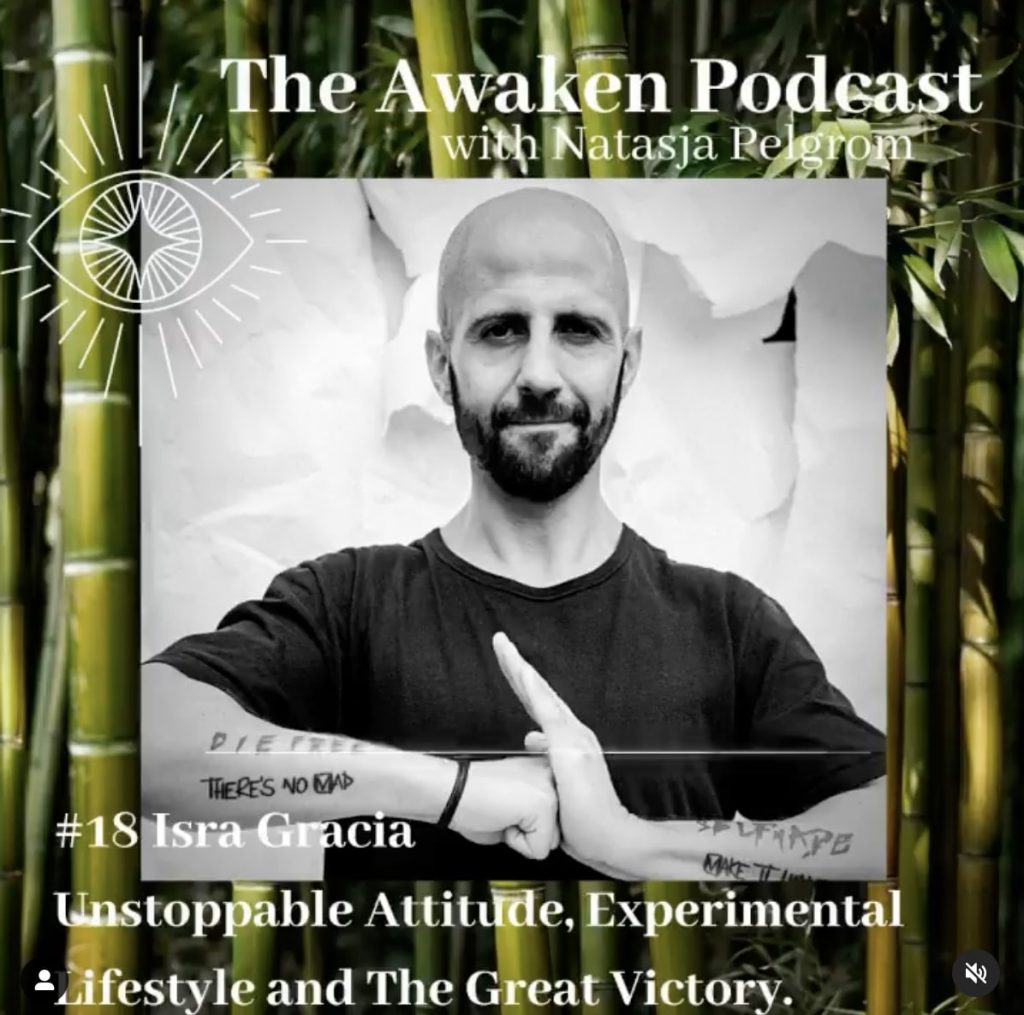 Además, en la conversación conducida magistralmente por Natasha, encontrarás grandes consejos, valor y utilidad provenientes tanto de Isra como de la propia entrevistadora.
Qué encontrarás en este podcast:
La entrevista se centra en los rasgos, cualidades y experiencias que configuran la actitud imparable de Isra, así como los resultados de la vida experimental que el propio Isra decidió emprender hace más de diez años, todo ello desencadenado en The Great Victory, el nuevo viaje , aventura y experimento de Isra García. Quizás el experimento más importante de su vida, un hito tan trascendental como cuando decidió dejarlo todo e irse a Manchester, decisión que le cambió la vida por completo.
Compartimos aquí esta entrevista por deseo y voluntad del propio Isra y por consenso del equipo que ahora se encarga de cuidar todos los activos que ha construido a lo largo de todos estos años con el único propósito de servir a las personas para generar un impacto positivo.
Escuche la entrevista aquí:
También puedes escucharlo en Podcasts de Apple o Spotify directamente.
Recursos adicionales: